Our company
We are certified health specialists who have formed a company dedicated to globally serving people and businesses
to reach their optimal potential for health
and productivity through education and training on evidence based science and proven techniques.
We can be reached online as we travel extensively; working mainly in Australia,
New Zealand and the USA.
Mission
Our mission is very clear - to utilize the latest health science to measurably improve the vitality, productivity and longevity of individuals, families and businesses.
Our solutions are cutting edge; the current medical model is generally 10 years behind
the current science. There is nothing
"woowoo" about what we do, there are no
band aid solutions, fads or quick fixes here,
just true lasting results through the most
efficient methods.
Passion
We love educating and inspiring people to achieve a happy, healthy and long life. All the information we need to thrive exists, but is muddled through misinformation, misinterpretation and lack of education.
Information is not transformation. We are passionate about creating the easiest, achievable, most effective path to more ease and less suffering in life. We want the world to benefit from these scientific breakthroughs
and stop wasting time on ineffective supplements and techniques.
---
---
Dr Dave Jenkins and Miki Okuno, combined, have over 50 years of experience in health and nutrition.
They live and teach their MORE Model and are passionate about sharing
this knowledge and resources in an accessible and easy to digest model.
Dr Dave Jenkins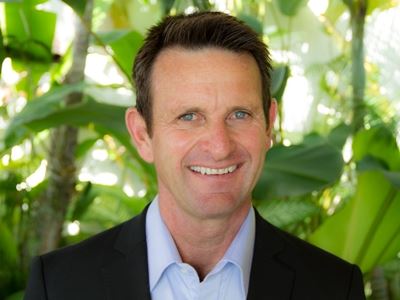 Medical Director
---
• Optimal Health Consultant
• Anti-Aging Medicine Specialist
• Founder of Humanitarian Aid Organization SurfAid
A member of the American Academy of Anti-Aging Medicine and certified practitioner of the Bredesen Protocol, Dr Dave is a specialist in the stabilisation and reversal of Alzheimer's disease and cognitive decline, the field of longevity, performance, productivity and cellular optimization and has helped tens of thousands transform their health and know vitality at a whole new level.

His extraordinary career has transgressed from: developing the largest rural medical practice in New Zealand; to Senior Lecturer at Auckland Medical School; to Executive Director of a large multinational healthcare program; to SurfAid, an award-winning charity he founded in 2000. Dr. Dave's achievements have been recognized many times over, including being a top ten semi-finalist for New Zealander of the year.

A world class educator, international speaker, trainer and coach, he is passionate about reducing disease and suffering on a global scale and helping people reach their optimal self. His interest in Alzheimer's Disease resulted from both of his parents being told by their doctors that "nothing could be done, get your affairs in order", yet Dave found through extensive research that the disease was being reversed in America - "I became personally invested in preventing and reversing Alzheimer's after both of my parents were afflicted by this debilitating yet largely preventable illness. I am committed to helping as many people as possible avoid this needless suffering".

More about Dr Dave on his website www.drdavejenkins.com
Miki Okuno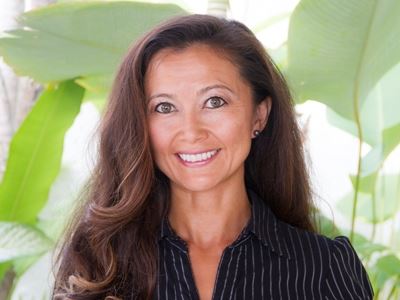 Wellness Director
---
• Holistic Nutritionist
• Clinical Hypnotherapist
• Master NLP Practitioner
A member of the Australian Committee of Natural Therapies, a specialist in medicinal foods, gut microbiome and nutrition for healing and health, Miki is also a skilled expert in training and optimizing the mind.

She is also a health coach and public speaker, working in the USA, Australia and Asia and is passionate about assisting individuals create new and improved ways of living fuller healthier lives through integrative approaches.

As a Certified Holistic Nutritionist, Miki specializes in the power of nutrition and gut health and their influence on the body and brain.

A Certified Master Clinical Hypnotherapist and NLP practitioner gifted in facilitating sustained behavior change and focused on attaining rapid yet long lasting results and transformation for her coaching clients, Miki's success is driven by her commitment to customizing effective and appropriate methods for each individual or group.

Also trained in Medical & Dental Hypnosis and Hypnotherapy for Depression & Anxiety, she has aided clients through pain relief, accelerated healing and recovery and elimination of barriers to true health.
We help you get optimized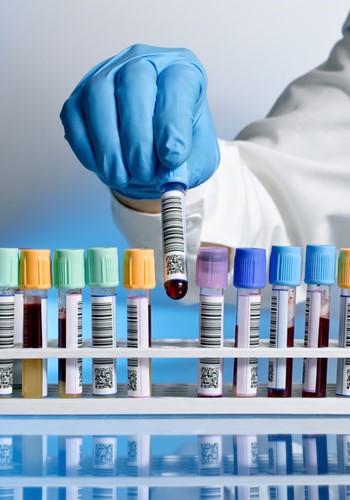 We analyse your needs carefully
As qualified coaches, we do not believe that a certain diet or lifestyle can be described as "ideal" for everyone. A one size fits all approach is the antithesis to good coaching.

Our private clients receive the benefit of full baseline testing analysis by Dr Dave - from physical measures such as genetic markers, blood pressure, weight, etc to blood tests for homocysteine, inflammatory markers, triglycerides, etc, we analyse and tailor a program for your needs ...
We provide the most effective and efficient solutions
There are basics which are common to all human beings, but it's the identification of each individual's weakest links and personalizing a plan based on realistic goals with achievable steps which makes the MORE Model a powerful tool for optimal health and peak performance.

We understand that plans and goals which are too complex, too arduous or too time consuming will have a lower rate of success than our solutions which are achievable, cost and time efficient, supportive and measurable.

You manage what you measure...
Read more