90% Reversal Rate
Over 100 participants reversed their Alzheimer's Disease/Cognitive Decline

Professor Dale Bredesen of the Buck Institute in California, after 30 years of research, has developed protocols restoring memory loss and other cognitive functions in over 100 cases of early Alzheimer's and its precursors of Mild and Subjective Cognitive Decline. This represents a greater than 90% success rate and is an unprecedented scientific breakthrough. The current situation is that many of our brains are degenerating at a pace, far greater than what is biologically normal. There is even strong and growing evidence that you can slow the rate of normal memory loss of aging and stay sharp for life.

We have been trained by Professor Bredesen in these Reversal and Prevention protocols and provide a range of services to save yours or your loved ones memories.

The big mistake is people leave it too late. If you or your loved ones have or are worried about losing your memory and your life to Alzheimer's then please subscribe and read on about how we can help you prevent and restore memory and other cognitive functions.




How Does the Bredesen Protocol Work?
Professor Dale Bredesen published over 200 papers during his 30 years of research into the underlying causes of Alzheimer's and neurodegenerative diseases.
He describes 36 reversible parameters or "holes in the leaky roof" which lead to degeneration of the brain, which is why mono-therapeutic drug approaches have been ineffective, as plugging only one hole cannot not fix a "leaky roof".
Dr. Bredesen discovered that Alzheimer's Disease is triggered by multiple factors that lead to Beta Amyloid Plaques, Tau Tangles, brain cell death, and synapse retraction, which are recognized as major contributors to memory loss and Alzheimer's Disease.
These factors include genetics, metabolic parameters such as glucose and insulin levels, low Vitamin B12 and Vitamin D levels, high homocysteine, inflammatory parameters such as CRP levels and reactions to toxins such as common molds.
The reversal of 109 cases of cognitive decline and Alzheimer's Disease is unprecedented in medical research and gives great hope to those affected. Alzheimer's Disease is generally regarded by the medical community as being fatal and irreversible, therefore we believe it is necessary to offer this Bredesen Protocol service whilst being fully transparent that further clinical studies using the Bredesen Protocol are required and being planned.
If you wish to understand more about the science then check the
More About Professor Bredesen's Research
section below.
Please contact usWe look forward to helping you and your loved ones and to working alongside all other dedicated practitioners.
Our Memory Restore Services
From Prevention to Reversal Programs
BRAIN OPTIMISATION PROGRAM

This program is for those interested in staying sharp all their life and is designed to identify risk factors and mitigate against them. New neuroscience and modern tests can help us to identify the causes of brain fog, poor concentration and lack of mental endurance and enable us to design a customised optimal brain and general health plan for each client. Following the recommendations on this plan may also show effectiveness in slowing down or preventing the normal memory loss of aging.

This program is NOT recommended for anyone with a family history of dementia or Alzheimer's Disease. See our other two options below if you have a family history, the APOE4 gene or have already begun to demonstrate symptoms beyond issues with brain fog, concentration and mental endurance.

PREVENTION PROGRAM

This is for those WITHOUT symptoms but either have identified they have the APOE4 gene or have a family history of Alzheimer's or Dementia and are wishing to stay sharp all their life. This program is designed to identify risk factors and customize a plan to mitigate against your personal factors.

It is NOT recommended for anyone already experiencing symptoms of cognitive decline. See our Reversal option below if you have already begun to demonstrate symptoms.

REVERSAL - 12 MONTH PROGRAM

This is for those WITH SYMPTOMS – those who have begun to demonstrate symptoms of SCI (Subjective Cognitive Impairment), MCI (Mild Cognitive Impairment) or Early Alzheimer's Disease. This is our most comprehensive program based on the Bredesen Protocol, which is the only protocol to date which has been shown effectiveness in stopping the progression of and beginning improvement in cognitive decline.

We provide a customised 12 month VIP service that involves:

In depth consultations and education sessions with you and your family

Cognitive testing

Working with your doctors to get the necessary blood tests completed

Communication with your other practitioners

Creation of a personalized plan based upon your test results and in depth analysis

Regular follow up, repeat testing, and updated iterations of your plan

Coaching to ensure maximum success in the lifestyle changes outlined in your plan

Close and regular interactivity with Bredesen practitioner's Dr Dave and Miki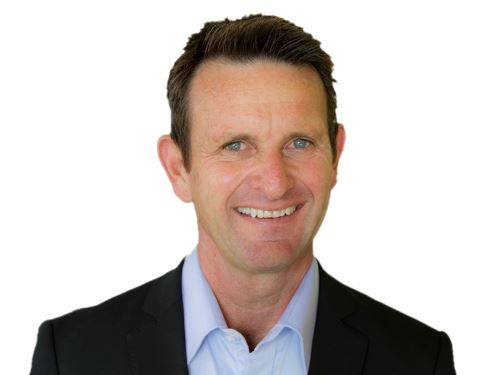 DR DAVE JENKINS
• Functional Medicine Physician
• Anti-Aging Medicine Specialist
• Founder of Humanitarian Aid Organization SurfAid
Dr Dave is the Medical Director and Co-Founder of The MORE Model and having recently been trained by Professor Bredesen is one of the first Physicians in the world to become certified in the Bredesen Protocol. A member of the American Academy of Anti-Aging Medicine, Dr Dave is a specialist in the field of longevity, performance, productivity and cellular optimization and has helped tens of thousands transform their health and know vitality at a whole new level.
Dr. Dave's achievements have been recognized many times over, including being a top ten semi-finalist for New Zealander of the year.
A world class educator, humanitarian, international speaker and trainer, he is passionate about reducing disease and suffering on a global scale and helping people reach their optimal selves. Read more about
Dr Dave Jenkins
MIKI OKUNO
• Holistic Nutritionist
• Clinical Hypnotherapist
• Master NLP Practitioner
Miki is the Wellness Director and Co-Founder of the MORE Model – an integrative and functional medicine approach to optimal health and longevity.
She is also a member of the Australian Committee of Natural Therapies, a health coach and public speaker, working in the USA, Australia and Asia and is dedicated to assisting individuals create new and improved ways of living fuller healthier lives through integrative approaches.
As a Certified Holistic Nutritionist, Miki specializes in the power of nutrition and gut health and their influence on the body and brain. A Certified Master Clinical Hypnotherapist and NLP practitioner gifted in facilitating sustained behavior change and focused on attaining rapid yet long lasting results and transformation for her clients. Read more about
Miki Okuno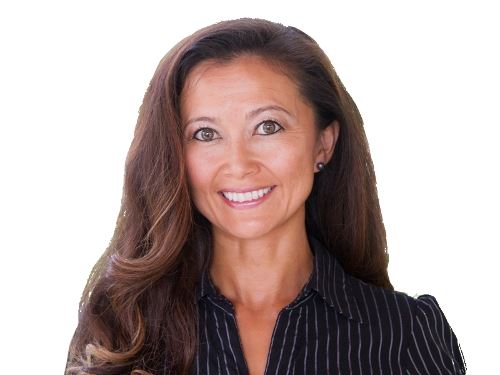 ---
Video below of Professor Bredesen presenting the science behind the protocols and hear some of the participants in the early trial describe their experience: